Overview
When Backing up your website in Plesk, it can out put an error with something along the lines of "Not all the data was backup up into File". If you do receive this error it may be because that a scheduled tasks to remove log files had run during the backup process.
These files can be excluded from the backups in order to ensure the backup processes correctly.
Instructions
In Back Manager select Schedule and tick "Exclude Specific files form the backup".
Paste the text:
httpdocs/wp-content/uploads/wpallimport/logs/*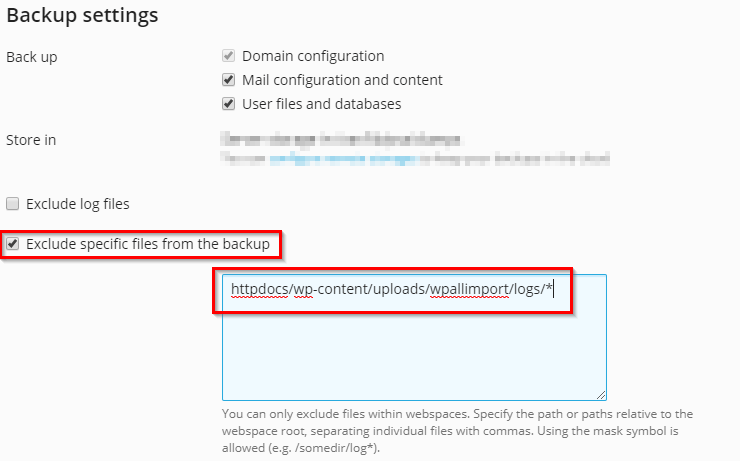 Click OK.
Plesk will now ignore any files in the directory you just specified.